Customers have found our genuine Mattress Sales can provide for some terrific savings or bonuses. Depending on the time of year, we do have varying Mattress Sales from time to time so always feel free to phone, email or drop into our Melbourne Mattress Showroom to talk through all the Special Offer details. We pride ourselves on our real Sale Specials and terrific Sale Offers for Mattresses and bed accessories. We certainly look forward to helping you with a Sale Special or two!
Check out our latest mattress sales and offers below: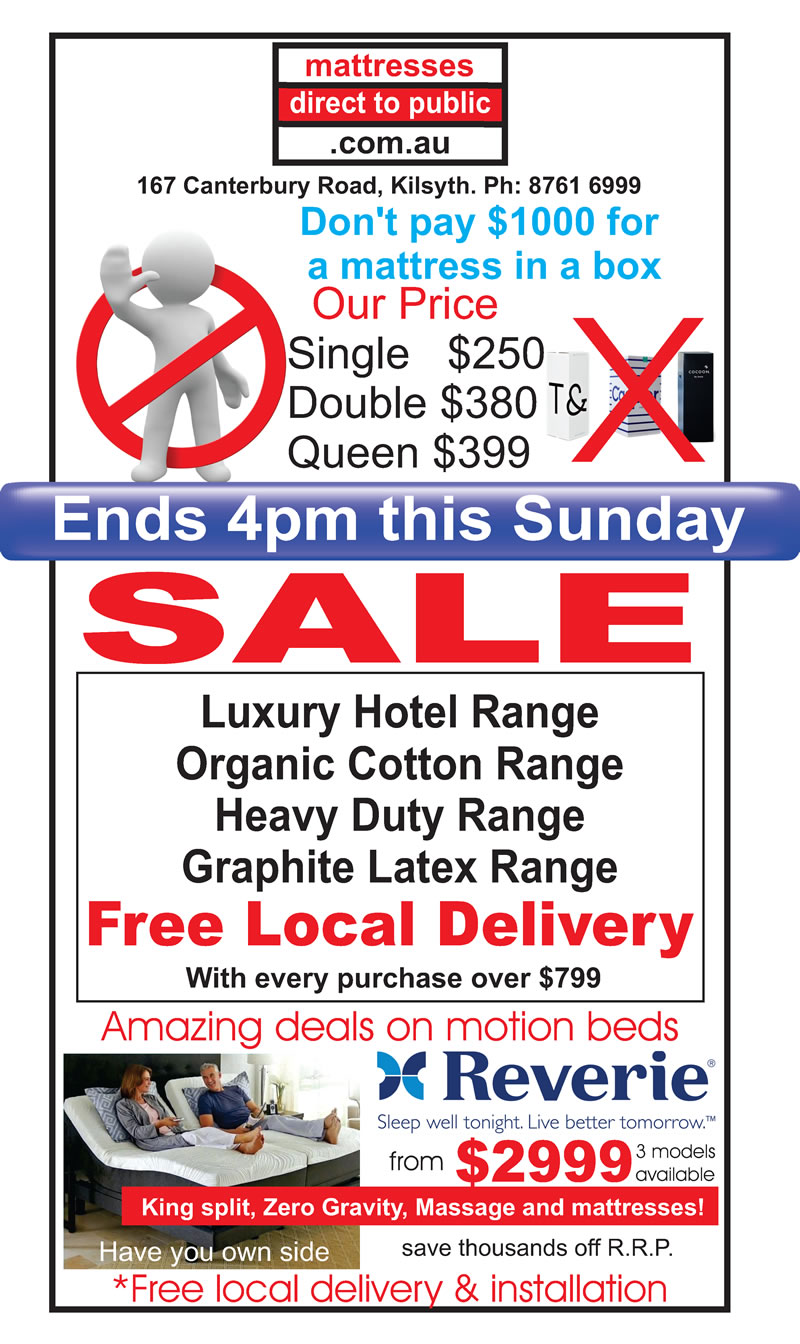 Visit our showroom for our spectacular New Year Sale. Hurry as it will only last until 4pm Sunday or if sold out. Don't pay $1000 for a mattresses in a box, Mattresses Direct to Public have spectacular prices on Single, Double and Queen Mattresses! We also have real savings that are genuine sales on our Graphite Latex, Organic, Heavy Duty and Luxury Hotel Mattress Ranges. Spend over $799 and receive FREE local delivery this weekend.
Plus amazing deals on our motion beds. With prices from $2999 including Free Delivery and Installation!